Mivi Roam 2 Wireless Speakers- Sturdy and Compact Speaker
There are number of brands which has come up with numerous bluetooth speakers for your anytime party mode. These speakers are not just a perfect companion, but are easy to carry, compact devices with great sound quality for a good indoor music experiences, as well as helps you to create your own comfort.
We recently got our hands on the new speaker from Mivi, a premium consumer electronics brand that came into existence in 2015, and has a vast portfolio of products which includes Speakers, Headphones, True Wireless, Charges and Cables. Built by our electronic experts, our products are a class apart.
We recently experienced their new addition in the speaker portfolio- Roam 2, which stands tall under the 'Made in India' segment. below are the picture and description of the speaker's touch and feel factor what we experienced.
Roam 2 is a compact and sturdy looking Bluetooth speaker which has a premium look and is very handy. There is a string attached to carry it easily- either by tying it on your bag's handle or have it on your wrist. The speaker has a very appreciable compact look and is surrounded by a black rim which saves it from any external impact.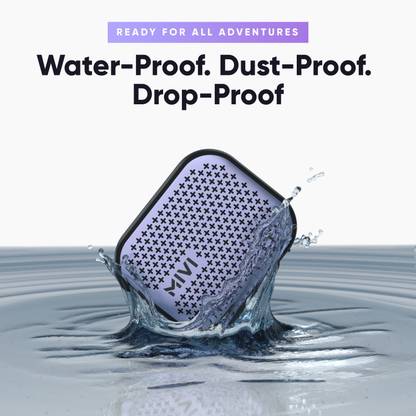 The speaker is water and dustproof which means, its a perfect companion for you to go out and explore. Especially if you prefer outdoor parties, travelling, trekking and camping then Roam 2 is the perfect gadget for any on the go traveller. Furthermore, you don't have to worry about rain or storm when you have the speaker as your companion. The aircraft-grade aluminium helps the product to be as sturdy as it looks, supporting the device to work in extreme conditions without any delay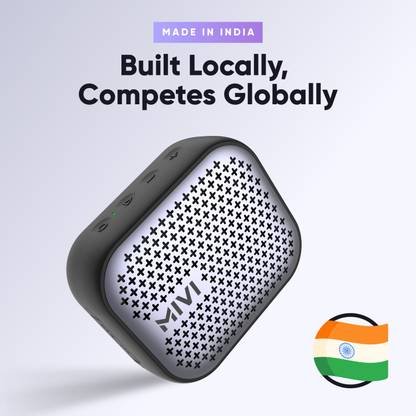 This 'Made in India' speaker from Mivi has been ideally made, keeping the weather conditions in mind (that is what I believe). Although it has been made in homeland, but the company claims that it can compete any other premium brand which is available in the market, with its looks and its sound quality.
Mivi Roam 2 wireless speaker comes with a boosted bass radiator and the company has designated it to be a travel friendly speaker . It looks and feels tough, and company claims that this Made in India speaker is durable and light enough for the on-goers.
We will be coming up with our review for the product soon.
The Covid-19 pandemic had a devastating impact on the academic calendar. The exams like NE…